Author's Note: Hey guys... So, I'm really nervous about this, but... I have decided to try my hand at drama writing! xD So, this might be hilariously awful (and please do tell me if you think I can improve, I have never done this before obviously :P), but I wanted to try it anyway. Hopefully a few of you actually want to read this... But yeah, here it is! *runs away in embarrassment*
*runs back* By the way, if you are unaware of the rules of a DITFT,
click here
. :)
*runs away again*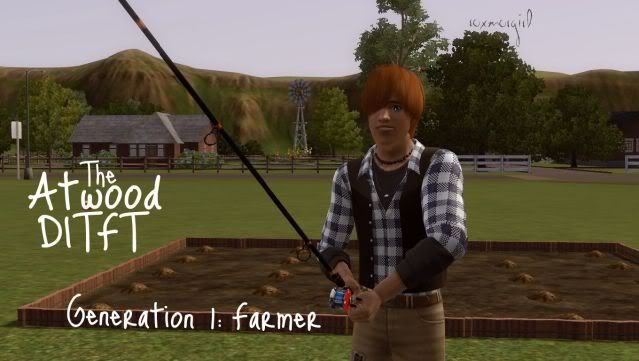 The Atwood DITFT: Generation 1, Chapter 1
~~~~~~~~~~~~~~~~~~~~~~~~~~~~~~~~~~~~~~~~
~~~~~~~~~~~~~~~~~~~~~~~~~~~~~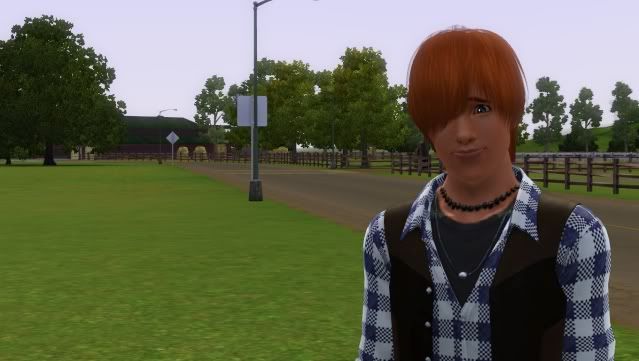 Nick breathed in the fresh scent of pine and pollen mingling with the cool breeze that skimmed the pond, and felt peace, or something like it. This is it, he thought. My new home. My new life… I hope.
He glanced around at his new land. Fifty beautiful acres—a huge plot, much larger than the tiny family farm his parents had run.
His parents. Phil and Marsha Atwood, a pair of people so opposite it was amazing they had anything in common. She a quiet, timid woman who preferred the company of animals or even plants over the company of people; he a loud and rambunctious man, a kid in an adult's body, really, who loved and was loved by everyone. Full of ambition, charisma—life. Yet he too shared that passion for the land, the earth between his own fingertips. Bringing life into the world.
No.
This would not do; not now. Nick had come to Appaloosa Plains to escape the past, not to drown in it.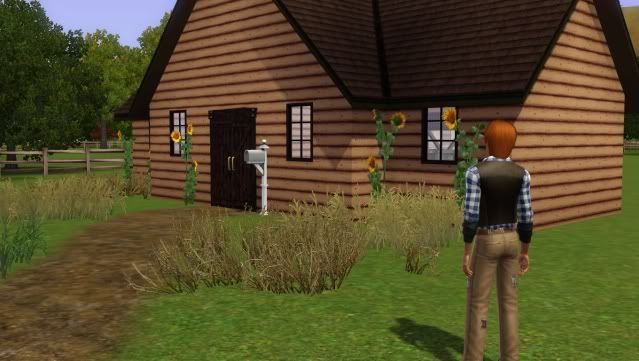 He looked again at his new home. It was a fairly tiny cabin, just two rooms—all he could afford after purchasing the land, which in the long run was more important. For now it was a roof over his head, and that was what mattered.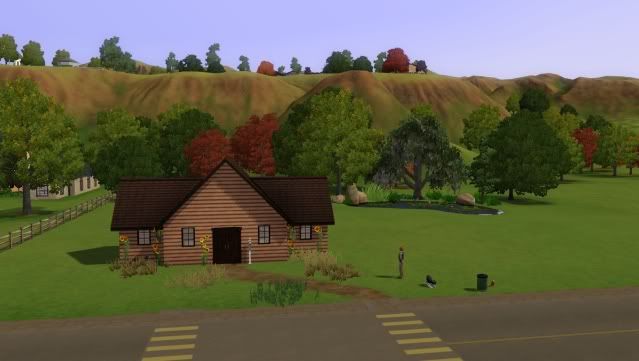 The land was perfect. Such rich soil—perhaps even better suited to farming than Riverview.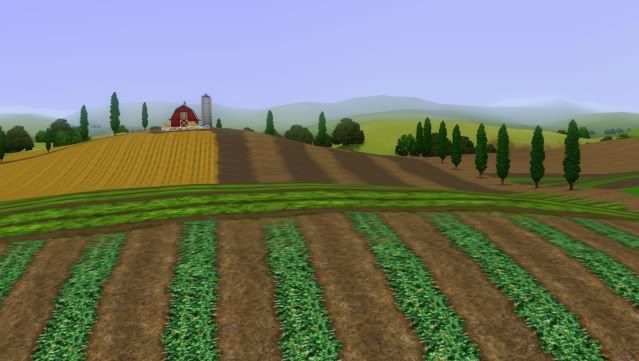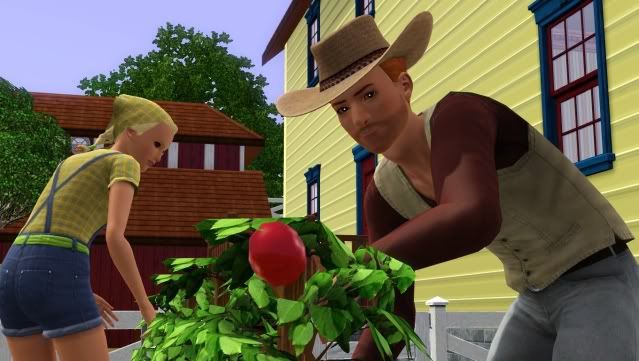 His parents, kneeling in the soil of Riverview, the way he best remembered them. His mother's hair tied back in a braid, a handkerchief over her head to keep off the sun. Denim overalls over a plaid shirt, which was yellow. His father wore a big cowboy hat, as a joke, saying to Marsha, "I can't believe my mother bought this thing for me."
"Oh, Phil, you know she just wants to support you."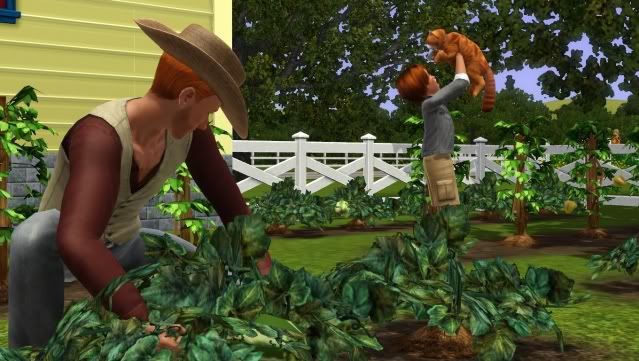 "I know, I know. It's just amazing, how city folk imagine farmers to be. Hey, Nick! Want me to ask Grandma for a cowboy hat for you, too?" Phil said with a wink.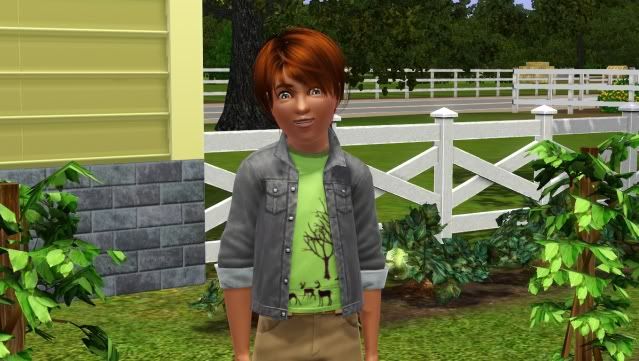 Nick, cuddling with his favorite cat, Phoenix, looked up and smiled. "I want to be just like you, Daddy!"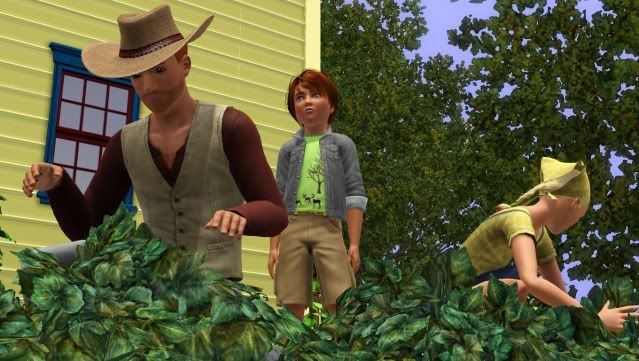 Phil smiled widely. "That's my boy. You'll make your old man proud. Here, why don't you come have a look at these plants. I want to teach you the tricks of the trade!"
"Yay!" Nick jumped up and down. He'd been waiting practically forever for his dad to let him touch the precious plants. He really did want to be just like his dad when he got big.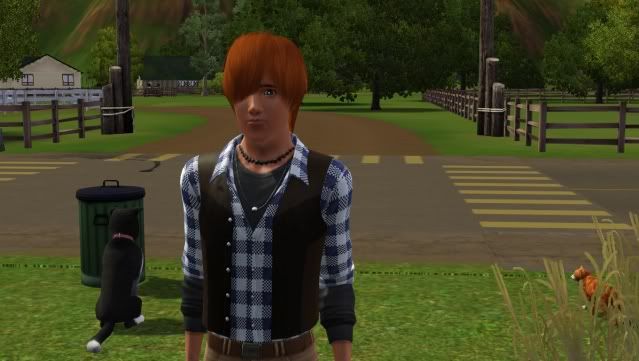 And so he would be.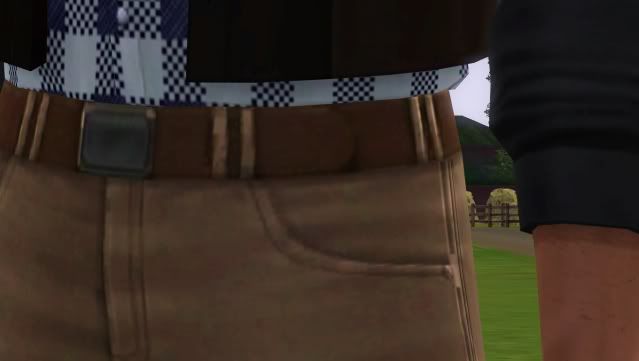 Nick reached into his pocket and felt the seeds. Dry, crackling, they were little pieces of life waiting to happen. He could bring life into the world. No matter how much of it he had also taken away.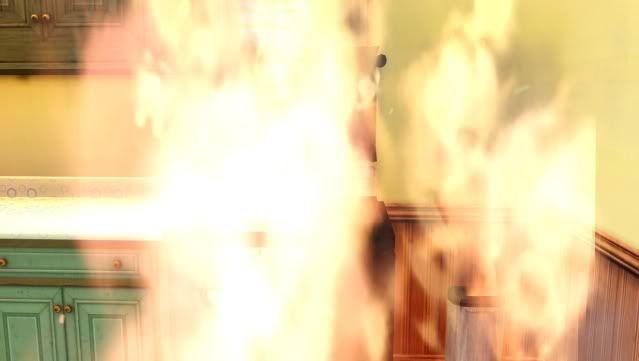 No. That wouldn't do.
Instead, Nick glanced down at his pets. Two of them; that was all that remained. Nick swallowed the lump in his throat, and along with it, the image of the others.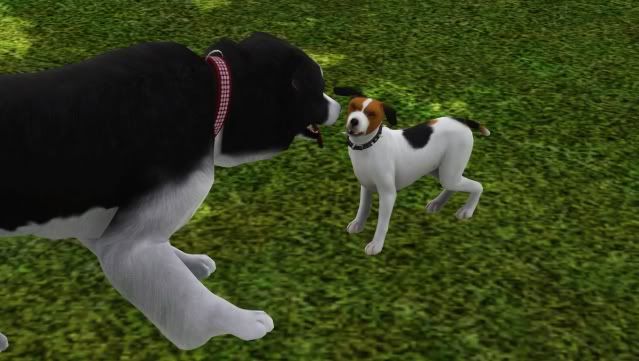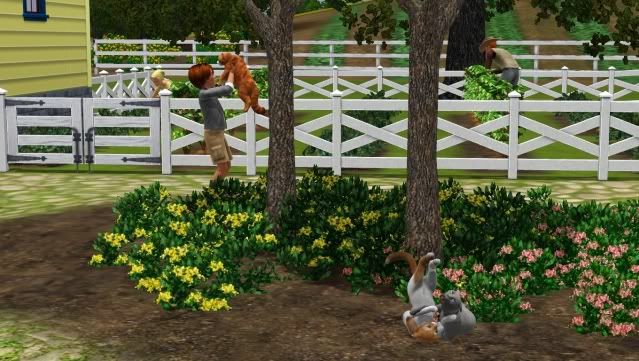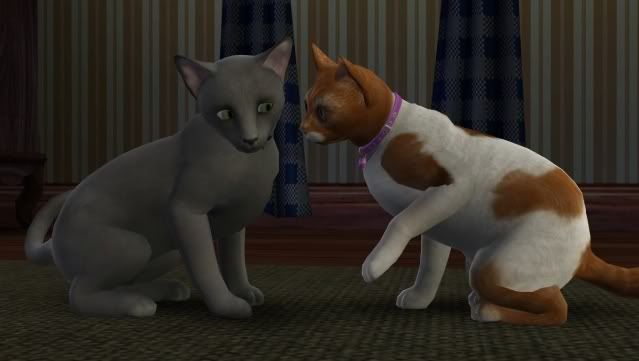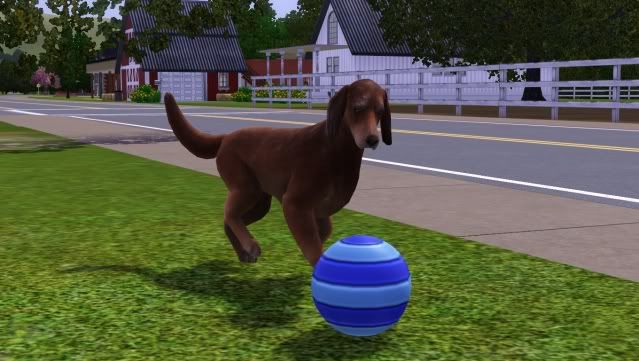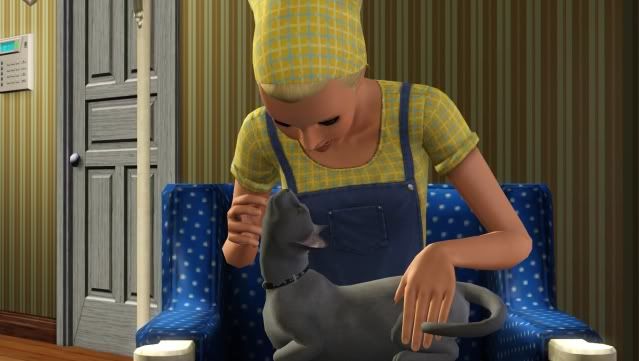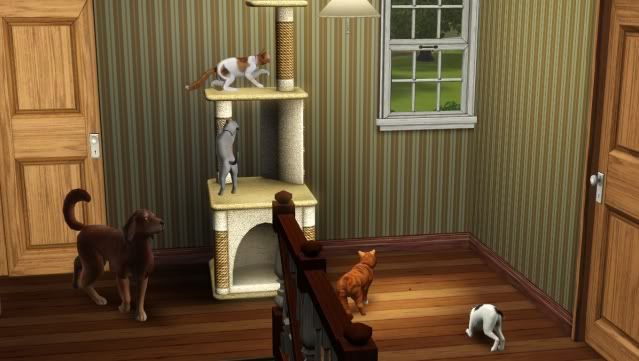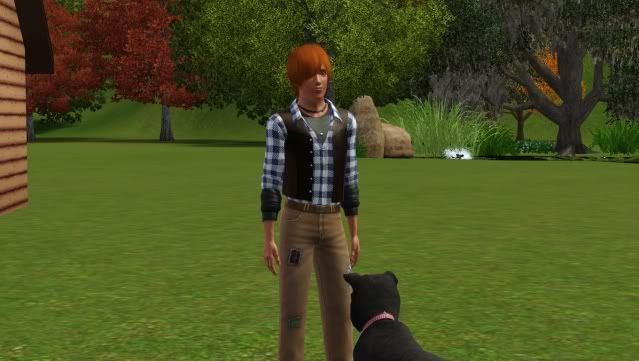 No use thinking about any of that, he told himself. I still have Katie and Phoenix. That's going to have to be enough.
Katie looked up at him, her blue eyes piercing his. Blue, just like his mother's eyes—just like his.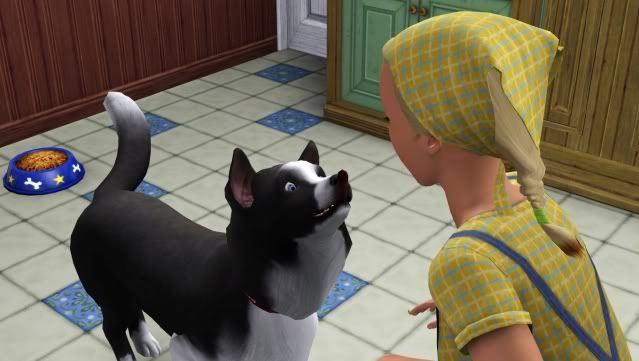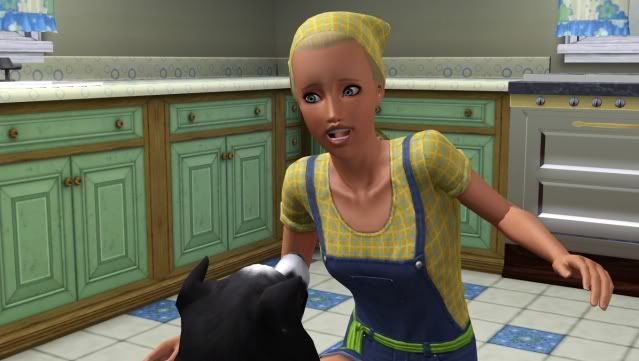 Katie was Marsha's dog through and through. Phil had adopted her from a shelter as a tiny puppy, and had given her to Marsha as an anniversary gift one year.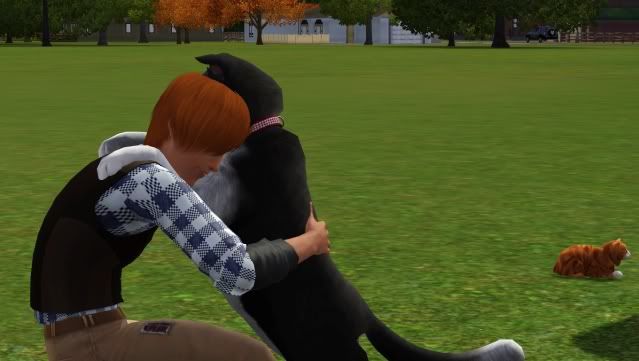 "Come here, girl," Nick sighed. "It's just you, me, and Phoenix now." He gave Katie a hug, letting her put her paws on his shoulders the way his father had taught her to do, then stood up. It was time to face his new life.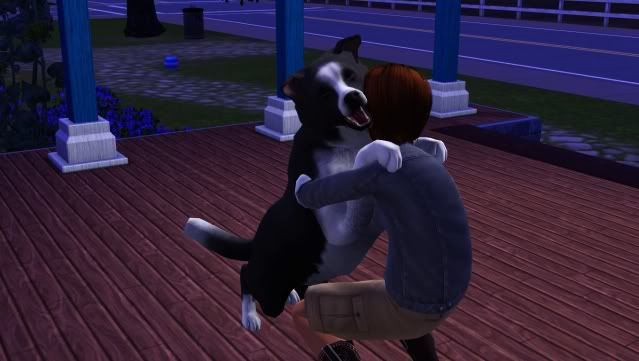 ~ ~ ~
Well... what did you think? xD I know it was a lot of pictures and not a lot of writing, but it was supposed to be kind of like we were seeing into Nick's memories, and I thought pictures were better suited to that than words. Anyway, I'd love to hear what you thought... comments, criticisms, anything is welcome :)
*is nervous*